We all want a good handwriting but not everyone has a good handwriting. Handwriting is an important aspect that reflects on the personality of an individual. It tells a lot about an individual's thinking and mental state. Therefore, significance of a good handwriting cannot be limited to good grades only, it lies beyond academic requirements.
If you are the one who want to improve your handwriting, there are few good handwriting improvement classes in Delhi. Among these few, handwriting improvement classes in South Delhi offered by Writing Guru is the one that stands out when we talk about the quality.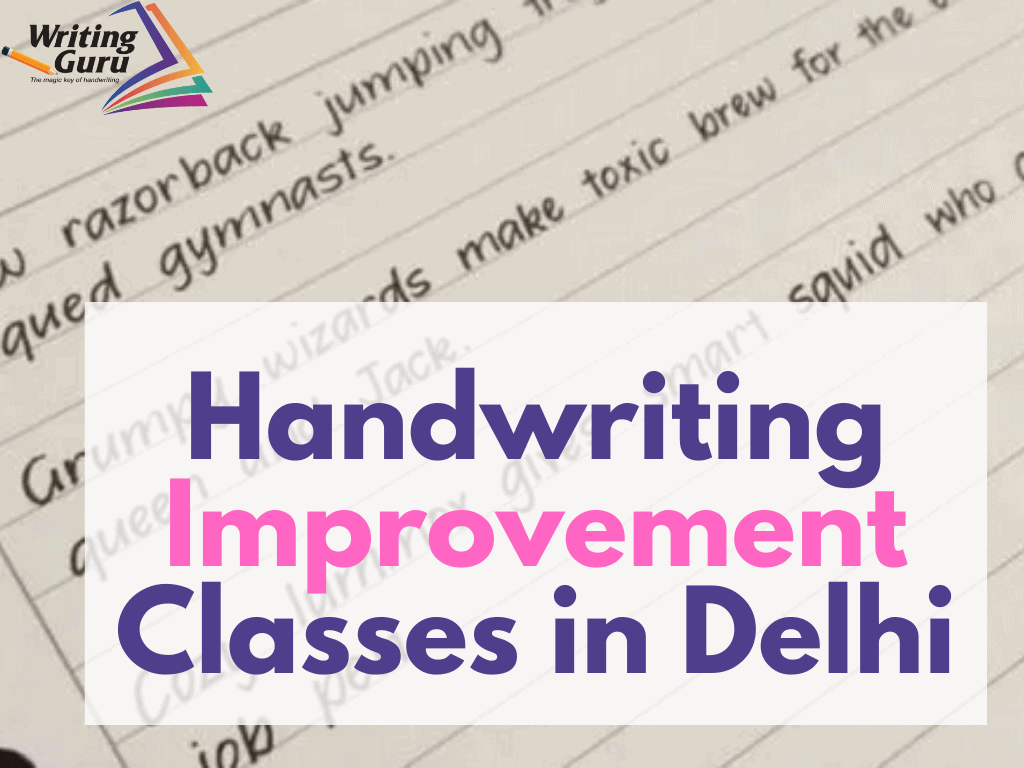 Are you also confused where to go? Whom to approach? What are the parameters to decide? Due to the relatively less information in this field, it is obvious to have such dilemmas. There are several such handwriting classes in South Delhi that claims to be the best, but are they really best? We list down the following factors that help you to decide:
Experience in Coaching
Experience plays an important role in this segment. How long the institute has been operational is a testimony to its credibility and quality. An institute, Writing Guru has been operating in this space for last 9 years.
Quality of Teachers
Success of any institute greatly depends on its faculty.Writing Guru has all the trainers with an experience of seven years and who have successfully trained almost 4500 students with the best teaching methodologies.
Classes available in all formats: online, offline, personal coaching
When you are catering for classes for professional also, it is important that the institute should be flexible as per their time schedule. Writing Guru is a leader in handwriting improvement classes, offering classes as per the requirements of students.
Must cater to all age groups
Handwriting can not be tied down to a particular age group only. Any individual belonging to any age group can go for handwriting improvement classes. Therefore while choosing the institute, it must be ensured that it provides training for all the age groups.
An institute like Writing Guru in South Delhi caters to all age groups. It has students coming from all age groups with varying professions.
The course should not be too stretched
The handwriting course should not be unnecessarily stretched and must be well defined. One must go through the course details. Writing Guru claims it's 10 hours classes are more than sufficient to gain proficiency.
Testimonials
While selecting an institute, a student much check the feedback and the testimonials of the existing students. One must check out their Facebook page, reviews at Google listings and on their website.
Writing Guru's testimonials can be read here: ……………………………………….
Covers all writing forms & Styles
A good writing institute is supposed to have trainings available in all the writing forms. Writing Guru teaches its students in various writing styles like, cursive, semi-cursive, calligraphy etc.